Mathematics
A level maths is one of the most challenging A levels to achieve highly in. A combination of pure maths with statistics and mechanics means students have to be familiar with a vast number of techniques and come highly equipped to problem solve a variety of real life mathematical problems.
During our courses students will receive significant support on how to develop approaches to a wide range of questions which suit their method of working. Tutors enhance each students ability to problem solve by providing challenging material to work from in a supportive environment.
Our class sizes are small (10 students or less) and our Maths tutors are highly qualified teachers who have an amazing tool kit of strategies to suit all types of learner. Each course is tailored to not only cover the syllabus content but to also focus on specific areas highlighted by the students so they are able to achieve the highest grades possible.

Exam boards currently offered: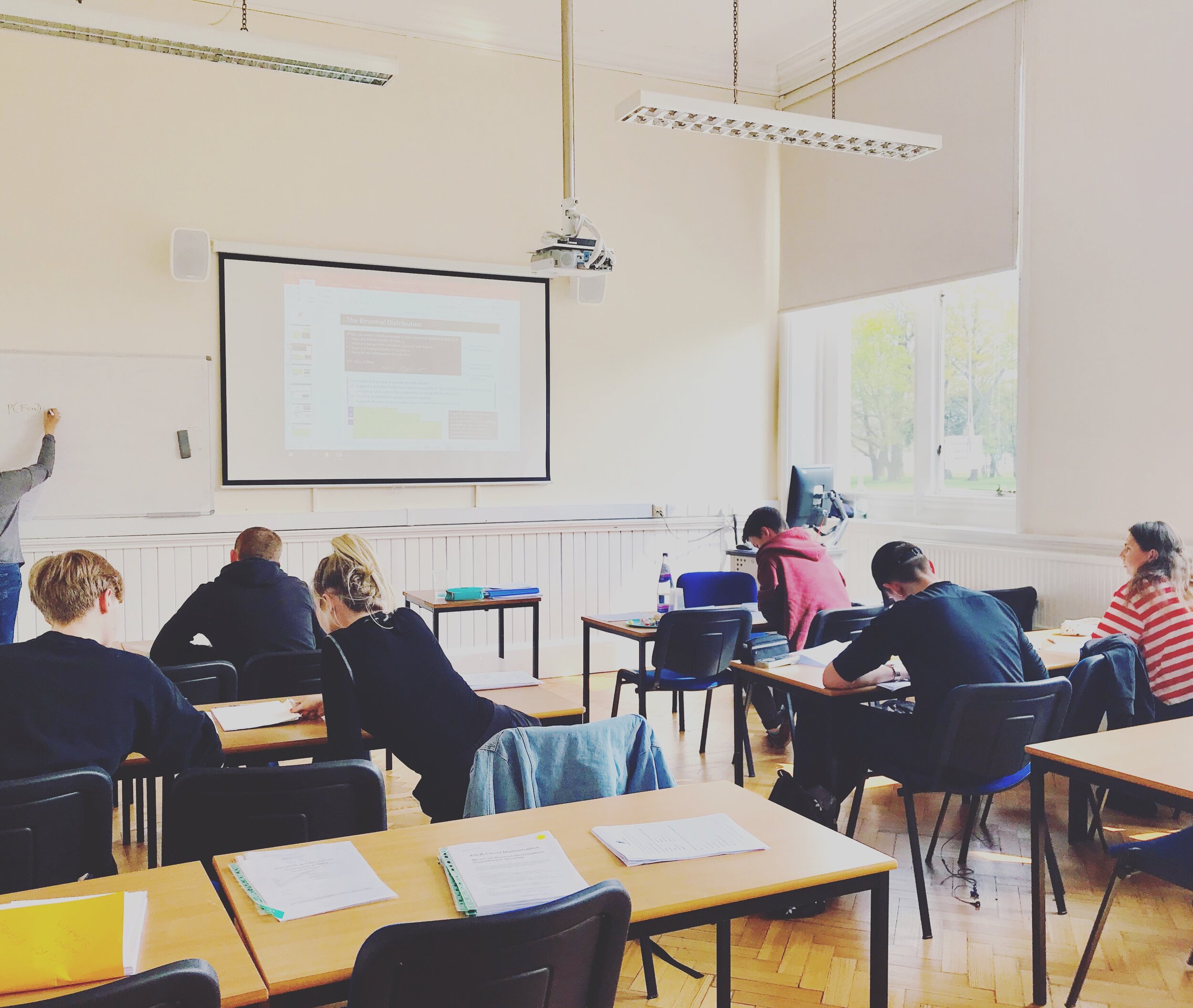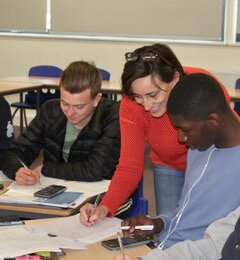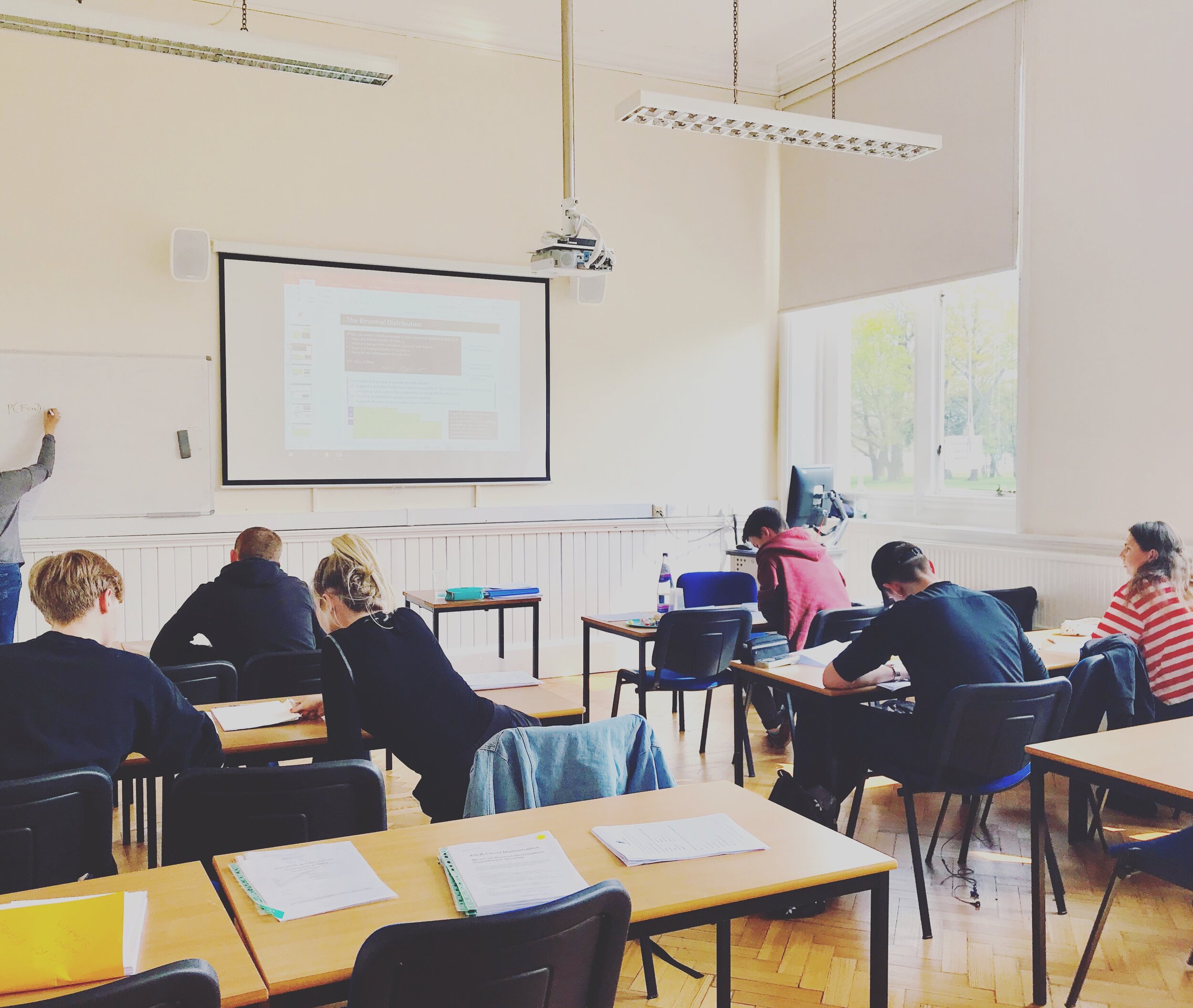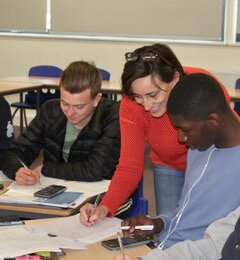 St Mary's University
Strawberry Hill Campus,
Waldegrave Rd, Twickenham
TW1 4SX
Manchester Metropolitan University
Business School, All Saints Campus,
Oxford Road, Manchester,
M15 6BH.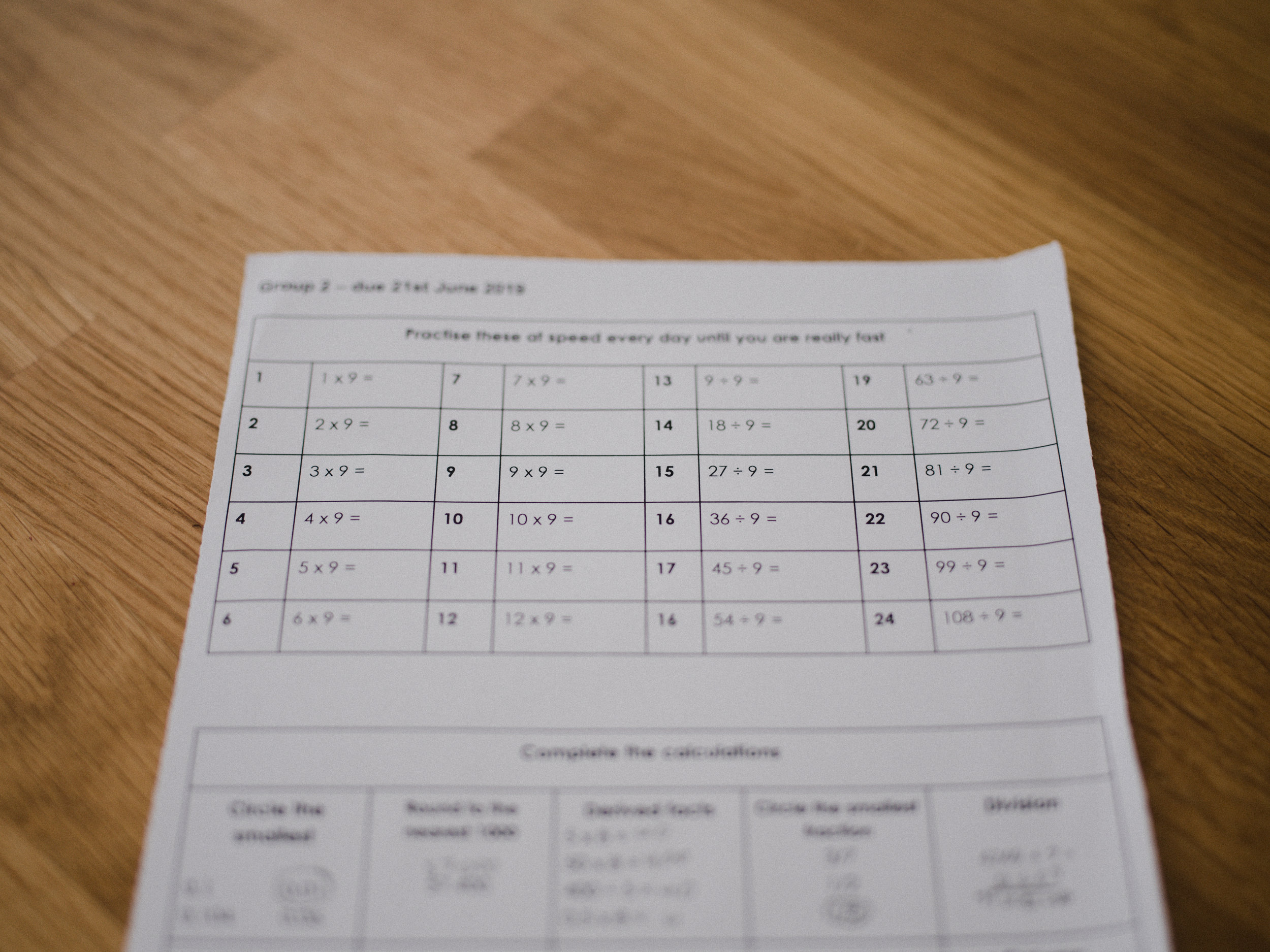 "The revision course really made me more confident on what I knew and didn't know about the topics covered. The relevant questions we studied together really helped me and the resources given will also aid my revision for the exams"
– Elizabeth (Maths Student 2019)